Speaker Details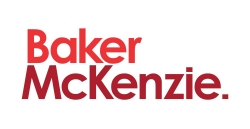 Jukka Karjalainen
Jukka Karjalainen is a Partner in the London Tax Department of Baker McKenzie, and leads the EMEA Transfer Pricing practice. He has over 25 years of experience in dealing with transfer pricing and international corporate tax issues from both a private practice and an industry perspective, having spent time in-house at a multinational metals and mining corporation. Jukka advises a variety of multinational clients from various industries on transfer pricing matters with specific focus on business model changes, supply chains, intangibles planning and transfer pricing disputes.
---
Presentation
Scoring the risk profile of your supply chain
Strengthening and future proofing supply chains requires navigating unprecedented complexity driven by commercial and legal interdependencies. Baker McKenzie has developed a Global Supply Chain Risk Assessment Tool for assessing operational and legal risks - making supply chain resilience a reality. The tool covers more than 100 data points that feed into a jurisdictional comparative analysis. The resulting risk score provides strategic insights to support the designing of appropriate mitigation strategies, solutions and actions. The findings translate into an overall business decision framework that allows for more informed decision making, more predictable outcomes, significant cost savings and ultimately greater shareholder value.