Conference Program
---
Global Automotive Supply Chain Conference - morning session
10:15 - 12:50
Moderator

Vanessa L. Miller
Partner & Chair Manufacturing Sector – Automotive
Foley & Lardner
USA
10:15 - 10:40
The Serbian Automotive industry – an overview and opportunities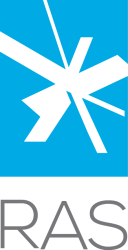 Nikola Jankovic
Director Sector for International Cooperation
Serbian Development Agency
Serbia
Nikola's presentation will give an overview of the Serbian automotive sector (number of employees, sector turnover and main product groups). Nikola will discuss the main reasons to invest in Serbia including incentives available, and will talk through some of the main investment projects in the Serbian automotive industry.
10:40 - 11:05
Scoring the risk profile of your supply chain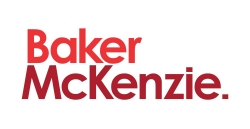 Jukka Karjalainen
Partner
Baker McKenzie
UK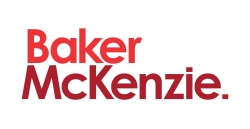 Moiz Shirazi
Principal Economist
Baker & McKenzie LLP
USA
Strengthening and future proofing supply chains requires navigating unprecedented complexity driven by commercial and legal interdependencies. Baker McKenzie has developed a Global Supply Chain Risk Assessment Tool for assessing operational and legal risks - making supply chain resilience a reality. The tool covers more than 100 data points that feed into a jurisdictional comparative analysis. The resulting risk score provides strategic insights to support the designing of appropriate mitigation strategies, solutions and actions. The findings translate into an overall business decision framework that allows for more informed decision making, more predictable outcomes, significant cost savings and ultimately greater shareholder value.
11:05 - 11:35
11:35 - 12:00
Powering the auto-mobility supply industry transformation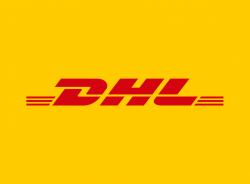 Stefan Meyer
Global Account Director Sector Auto Mobility
DHL Customer Solutions and Innovation
Germany
Recent years have been especially challenging for suppliers to the mobility industry who had to face new supply chain challenges while undergoing a deep transformation of their business. Global Supplier logistics have been put under pressure by shortages, changing industry dynamics but also by the shift to more electrified and connected mobility. Join the presentation to explore how the entire value chain must reinvent itself to face emerging logistics challenges while balancing resilience and cost efficiency.
12:00 - 12:25
Supply chain risk and resilience – navigating anomalies in a polycrisis world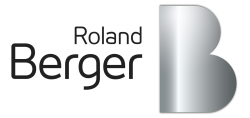 Sebastian Feldmann
Senior Partner
Roland Berger
Germany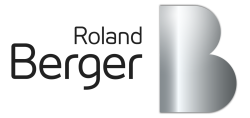 Lukas Hofmann
Principal / Operations
Roland Berger GmbH
Germany
For over 70 years, supply chains have grown global and evermore complex – into a fragile construct, shaken to its core by recent incidents. Reconstructing global value chains will take decades – while the polycrisis world is set to stay for much longer than just the next years. Time to act on SC risk and resilience is now: a crucial competency to invest in under all circumstances. Historical SC negligence ends: we proclaim a new era of (re-)gaining strategic importance: a role shift from mere support into a value driver. Supply chain risk and resilience is key to this – we'll show how.
12:25 - 12:50
Advantages of the automobile industry in Jilin Province of China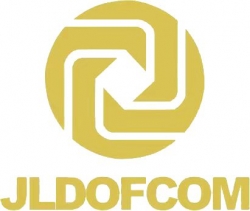 Sheng Chong
Deputy Director of Foreign Trade Development Department
Jilin Provincial Department of Commerce
China
Jilin Province is located in Northeast China The automobile industry is the first pillar industry in Jilin Province. The automobile industry in Jilin Province has eight complete vehicle manufacturing companies, including Hongqi, Jiefang, Volkswagen, Fengyue and Audi New Energy. The production models cover all levels of passenger cars, medium and heavy-duty trucks and buses. This year, the "Opinions of the Jilin Provincial People's Government on the Implementation of the "Moving Up" Project for the Automobile Industry Cluster" was issued and implemented, taking green and low-carbon, intelligent network connection, independent innovation, and open cooperation as the transformation and upgrading direction to promote the overall development of vehicles, OE parts as well as aftermarket parts services.
12:50 - 14:00
Conference Area - Hall 5

Global Automotive Supply Chain Conference - afternoon session
14:00 - 17:00
Moderator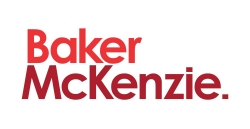 Jukka Karjalainen
Partner
Baker McKenzie
UK
14:00 - 14:25
Engaging with the Indian auto components industry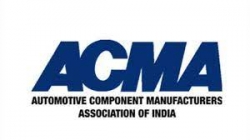 Vinnie Mehta
Director General
ACMA
India
The Indian Automotive Industry is today the world's 3rd largest . The well evolved auto components ecosystem continues to grow strongly on the back of a strong domestic market and exports performance. Vinnie Mehta, Director General ACMA will share his perspective on how global auto companies and Tier1s can gain by engaging with the Indian auto components Industry.
14:25 - 14:50
Connected supply chain – The path to efficiency, resilience & sustainability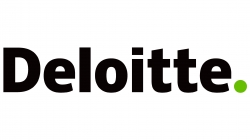 Tobias Exler
Partner - Supply Chain & Network
Deloitte Consulting
Germany
The global supply chain is crucial for success in the automotive industry. However, recent disruptions have exposed vulnerabilities, leading to production cutbacks and factory shutdowns. To address these challenges, companies must consistently monitor and optimize their supply chain processes. Innovative solutions, focusing on managing partners from suppliers to logistics service providers. By utilizing analytics and artificial intelligence (AI) and generates automated insights, facilitating continuous improvement. These solutions promote enhanced collaboration, efficiency, resilience and sustainability across the entire supply chain, enabling automotive companies to effectively navigate complexities and manage disruptions.
14:50 - 15:15
Expect the unexpected: Managing supply chain risks and uncertainty in the automotive industry

Vanessa L. Miller
Partner & Chair Manufacturing Sector – Automotive
Foley & Lardner
USA
In addition to supply chain shortages, increased raw material and freight costs, ongoing labor issues, and inflation, manufacturers in the automotive industry face the electric vehicle (EV) frontier. Although the EV frontier brings many opportunities, it also carries with it unprecedented risks with respect to R&D, investments, emerging technology, new industry entrants, and volatile volume fluctuations for the foreseeable future. Expecting, planning for, and mitigating against risks will be critical focal points for successful manufacturers in the automotive supply chain. This presentation will discuss how to manage global contracts through smart commercial terms, contingency planning and practical business solutions.
15:15 - 15:45
15:45 - 16:10
Eliminating the unknown through reliable and integrated supply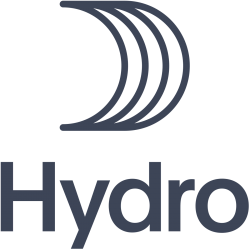 Gerd Aalborg Aas
VP/Head of Logistics
Norsk Hydro
Norway
The presentation will cover: What is a reliable and integrated supply chain? Case study of an unknown scenario disrupting supply chains; the different elements / stages of producing an automotive component; material sourcing & potential disruptions; manufacturing processes & potential disruptions; delivery & logistics and potential disruptions, and the solution and comparison between classic 'cost saving' multiple supplier chain vs integrated 'all in one' supplier.
16:10 - 16:35
Building resilient supply chains for automotive semiconductor demands.

Mauritz Schwartz
Principal
P3 operations
Germany
In this presentation, Mauritz will differentiate semiconductors into categories to derive category-specific strategies, pushing cross-value-chain collaborations to strengthen category-specific supply chains, concluding with a case-study, local-for-local: SiC for automotive power-electronics.
16:35 - 17:00
Aegean Free Zone; Turkey's model of excellence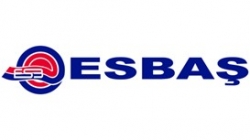 Murat Özgürtaş
Investment Coordination Director
ESBAŞ (The Aegean Free Zone Development & Operating Co.)
Turkey
The Aegean Free Zone rests at a prime location; at the crossroads of Europe, Caucasia, Africa and the Middle East. 193 companies, 90 of which are international, operate in the Zone and using massive tax and operational advantages of Turkish Free Zone system. Foreign investors from automotive, aviation, textile and food industries such as; Hugo Boss, Borgwarner, Gates, Stackpole, Mahle, Eldor, Döhler, Pratt&Whitney, Hutchinson (Pfw), Aero, Ftb Lisi and Fokker Elmo have swelled the Aegean Free Zone's work force to 26.000 workers and the Zone exceeded 5.3 Billion USD trade volume in previous year.