Free-to-Attend Technology Presentation Stage
---
Wednesday, December 6 - morning session
10:30 - 10:50
Sustainable impact by soft magnetic composites in future motors

Peter Kjeldsteen
Senior Business Development Manager
Sintex a/s
Denmark
At Sintex we have developed a strong supply chain enabling a significant reduction in CO2 emissions from the manufacturing process. Furthermore we have developed a software design tool that can optimize an electrical motor reducing both weight and copper consumption and in some cases even raise the efficiency of the motor. In this presentation we will demonstrate our agile software and show how we can reduce CO2, weight and cost on an industrial case.
10:50 - 10:55
10:55 - 11:15
Hydroforming - makes the impossible possible

Mikael Vuotari
CEO
PVI Hydroforming AB
Sweden
Is it possible to manufacture a "one piece" product? There is a good chance if the right parameters are chosen. By having some basic understanding of hydroforming and material selection the probability increases for a cost-effective solution with tight tolerances and large numbers of parts out of tool with high repetitions. The benefits of hydroforming can be described as – complex shapes/geometrics is possible to achieve and with that comes a stronger, lighter- and more rigid body structure.
11:15 - 11:20
11:20 - 11:40
Full metal NVH solutions for the automotive industry

Thomas Iser
Key Account Manager
Hutchinson Stop-Choc GmbH & Co. KG
Germany
Every car manufacturer is faced with NVH issues (Noise – Vibration – Harshness). These can have an impact to safety infrastructure, to comfort and quality and can influence the durability of components. Elastic mounts can, beside the vibration isolation function, also decouple resonances within structures. Components can be specifically protected to ensure functionality and increase their life span. As the leading specialist for vibration control technology, we are part of the globally acting Hutchinson Group, a TOTAL Energies subsidiary. We will give you some insights into the field of noise and vibration harshness and want to show you how to solve those issues.
11:40 - 11:45
11:45 - 12:05
New bonding technologies for battery cooling plates of the future

Adrian Serna
Business Development Manager
AdvanTech International / Daido-Kogyo
USA
New bonding techniques including fiber laser welding and adhesive allow for use of stronger aluminum alloys or multi materials. Weight reduction up to 30% can be achieved when compared to conventional bonding methods. This joining technology can reduce cycle times, improve process costs, lower energy consumption / CO2 output and offer material cost savings.
12:05 - 12:10
12:10 - 12:30
What's NEV? - NEV challenges in product development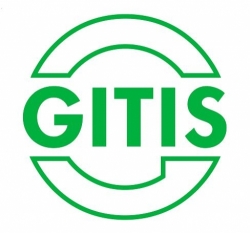 Michael Forstner
Business Development & Innovative Products
GITIS srl
Italy
Product development is always challenging and complex; in the NEV market, there are new boundary conditions: time to market, budget limits, less and/or missing experience. A well settled supplier can deliver added value to his above TIER and be part of the NEW challenge. GITIS has started years before to invest in tools and people to outperform the market and now we see the first results.
Wednesday, December 6 - afternoon session
14:00 - 14:20
Revolutionizing automotive production: I4.0 integration for manufacturing excellence and efficiency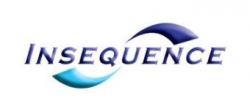 Tom Mitchell
President and COO
Insequence
USA
In the era of Industry 4.0, automotive sequencing undergoes a transformative evolution, converging cutting-edge technologies with manufacturing processes to redefine efficiency. This synergy leverages technology like Internet of Things (IoT) and advanced analytics with sequencing and manufacturing execution system technology, fostering real-time connectivity and data-driven decision-making. State-of-the-art manufacturing processes seamlessly integrate devices across the manufacturing environment, enhancing production accuracy and flexibility. Automotive suppliers and manufacturers embrace an interconnected ecosystem, optimizing supply chain logistics, visualization and minimizing lead times. This propels the industry to Smart Factory processes, where proven production techniques converge with Industry 4.0 principles to revolutionize automotive manufacturing.
14:20 - 14:25
14:25 - 14:45
Working together to decarbonize the automotive industry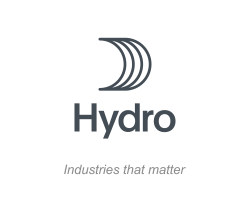 Jean-Marc Moulin
Sustainability Director
Norsk Hydro
Norway
Looking further than tailpipe emissions, using responsibly sourced materials to help reduce the carbon footprint of your vehicle and components through innovative manufacturing and collaboration in decarbonization pathways.
14:45 - 14:50
14:50 - 15:10
Birla Precision Technologies Limited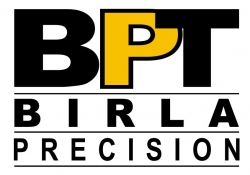 Jayant Joshi
Plant Head
Birla Precision Technologies Limited
India
Birla Precision was formed in 1937 by one of the heritage family from India 'Birla' and is currently headed by Mr Vedant Birla as CMD. Birla Precision is IATF Certified company having core competence in precision machining of complex parts within accuracy of 3-4 microns. We have a precision CNC machining shop which includes high end machines of CNC turning, CNC turned mills, CNC grinding, VMCs and HMCs where manufacturing precise manufacturing parts like hydraulic spools, shafts, sleeves, pistons, assemblies for connection of metallic bellows for hydraulic and auto sector for domestic and global customers. In addition, we have JVs with 3M, Perucchini, Kennametal, Forst, Yamaha etc all with a global customer base. Currently, as we are leader in precision machining in India, we have a plan in parallel to grow in defense, aerospace, machine parts and medtech machined components. As we know Indian Economy is growing rapidly, we have seen opportunities in the above sectors, where we can harvest our business as we have expertise within our organization.
15:10 - 15:15
15:15 - 15:35
Technology enabled manufacturing – raw material to vehicle development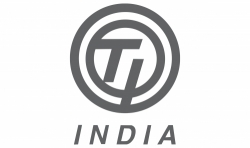 CK Sekar
Chief Marketing Officer
Tube Investments of India
India
Tube Investments of India's (TII) pursuit of engineering excellence has always been backed by robust R&D initiatives. To meet the ever increasing demand from industry for next generation materials, products and processes, the technology center was established to keep Tube Investments of India ahead of the curve. Growing steadily over the past decade, the center evolved into an energetic engineering team focused on incubation, adoption of new technology, leading to business success and growth. The trigger for many of these initiatives has been proactive interactions with customers, technical universities, professional associations and organization in the engineering field. Synergizing the initiatives across various divisions, the strength of CTC is in areas of product and process engineering, design and CAE capabilities, developing internal test standards and research oriented projects.